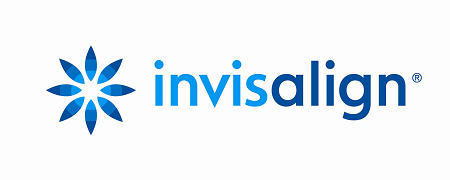 Everyone wishes to have a great, appealing smile, but many of us might need help getting there. If your teeth are misaligned or have bite issues and wish to address them without conventional metal braces, Invisalign aligners are your go-to option. 
Invisalign Aligners 
Invisalign is a clear aligner that corrects the misalignment of your teeth using a set of removable aligners fabricated from dental-grade plastic. Invisalign utilizes 3D computer imaging technology, allowing the dentist to plan the patient's treatment from the initial to the final phase and manufacture custom-made aligners that suit each stage. 
Can Anyone Get Invisible Teeth Aligners?
Invisalign clear aligners address the following orthodontic problems:
Overbite
Underbite
Crossbite
Gaps in teeth
Open Bite
Crooked Teeth
Crowded teeth
However, clear orthodontic aligners are usually considered beneficial for patients with mild or moderately crowded or misaligned teeth or minor spacing issues. Severe crowding or spacing issues or severe bite problems like underbites, overbites, or crossbites will need more complex treatment like metal braces. 
Since the invisible aligners are made to offer a tight fit to align the teeth, they are best suitable for teens and adults. Since a child's teeth are still developing, it is more complicated to straighten them using Invisalign. 
Benefits of Invisalign Braces
Invisalign aligners are more comfortable than traditional metal braces as they do not include any metal brackets, sharp edges, or wires. 
Invisalign aligners are invisible on the teeth and do not affect the wearer's appearance. 
With Invisalign aligners, the maintenance of oral hygiene is easy as the wearer can remove them during brushing and flossing. 
Since Invisalign aligners are removable, the treatment involves no food restrictions. 
Invisalign needs fewer dental visits than metal braces.
Invisalign Process
Initial consultation
The Invisalign procedure starts with an initial analysis of the patient's mouth done by obtaining X-rays to evaluate the severity of the malocclusion. The dentist then obtains the patient's dental impressions using a 3D scan which is sent to a dental lab to fabricate the aligners.  
Get Straightened
You'll receive the custom clean aligners and instructions from the dentist on using them. 
You need to wear the invisible aligners for 22 hours a day. 
As per the treatment progress, you need to replace clear aligners with the new set every 10-14 days to push the teeth gradually into the desired position. 
To find out more about the dental services we offer at Eric J. Sadler, DDS & Associates, Winston-Salem, NC, call (336) 744-1300 or schedule an online consultation. You can also visit Dentist in Winston-Salem NC at 3801 Indiana Avenue, Winston-Salem, NC 27105.